My first gift is off to a good start and I didn't even have it on my list of gifts to make. That was because I wasn't going to be sewing anything for it, but it turned out I got to do some sewing after all.
We took family pictures today as part of my mom's Christmas present and dh wanted Jovi to have a dress instead of jeans and a button up shirt like the rest of us. Repurosing items (old clothes, bedsheets ect.) is a great way to save money so instead of buying a dress, I made one out of jeans I got for $0.25 at a garage sale and 1/2 a yard of fabric. I altered the top from CarlaC's A-line pattern (found
HERE
) and just added a skirt.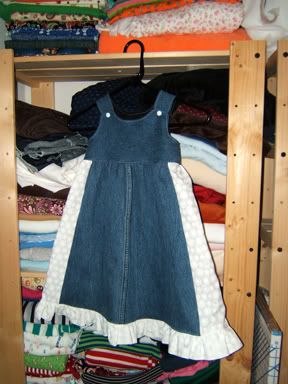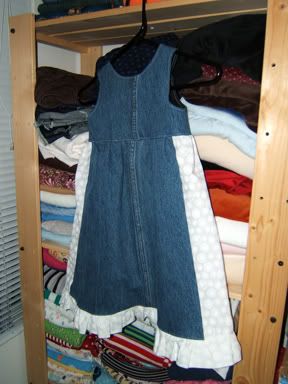 went to a park and had my sister who is taking a photography class take the pictures. We may try again another day, getting a good picture of a preschooler and a baby at the same time is next to impossible, but here are the best of the pictures.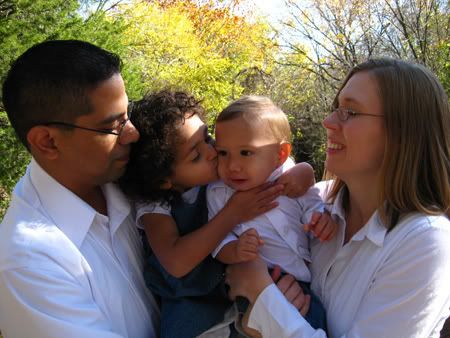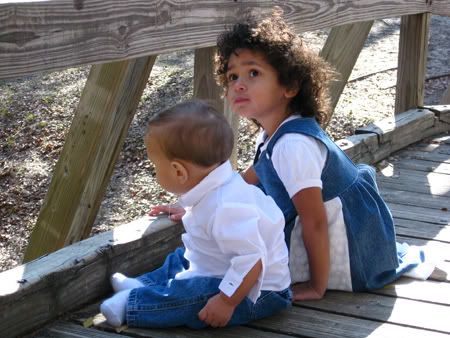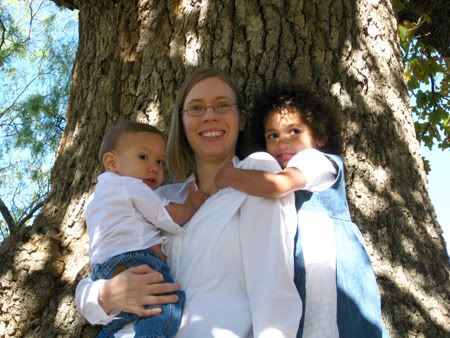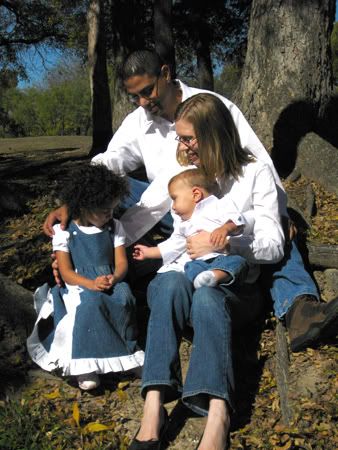 Thanks for looking. I'm planning on working on all the chef hats tomorrow.